Marc Bingham - Founder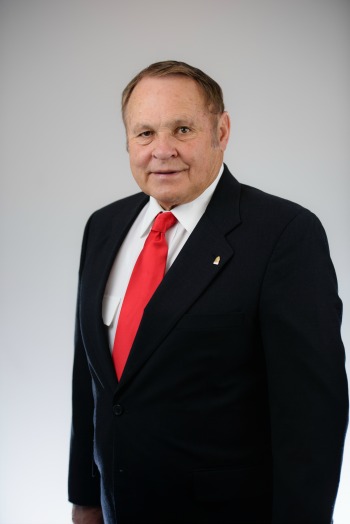 Marc Bingham co-founded Blue Diamond Capital in 2007 after selling the majority interest in his previous company, Phone Directories Company. Blue Diamond Capital manages assets in twelve western states of the Intermountain Region of the United States and in western Canada. The portfolio includes assets in public securities, private equity and real estate. Blue Diamond Capital real estate investments currently include assets in hospitality, retail, raw land, residential construction, multifamily, and office. Blue Diamond has had successful exit experience in storage and industrial real estate assets.
Prior to launching Blue Diamond Capital, Mr. Bingham founded Phone Directories Company in 1971 and was involved in the management of the company until its sale in 2007. The company grew to over 700 employees with annual revenues in excess of $75 million. PDC operated in 18 states and throughout Canada. PDC was named in Inc. Magazine's 500 Fastest Growing Private Companies three straight years. PDC was also listed in the Utah Top 100 Private Companies from 2002 through 2007. Mr. Bingham was recognized as a finalist for the Utah Entrepreneur of the Year by Ernst & Young in 2009.
Mr. Bingham graduated from Utah State University with a Bachelor's of Science in Wildlife Resources. After graduating, Mr. Bingham worked for several different state and federal wildlife departments including the United States Fish and Wildlife Service and as a Conservation Officer for the State of Idaho.
In addition to his business endeavors, Mr. Bingham has shown great support for education, medical research and wildlife preservation. He has made significant donations to Utah State University to build the Bingham Entrepreneurship and Energy Research Center on the Uintah Basin Campus in Vernal, Utah Valley University for a new science building, Brigham Young University, College of Eastern Utah, and University of Colorado.
He and his wife, Debbie, are parents to 4 sons and 2 daughters.
---
Deborah Bingham- Co Founder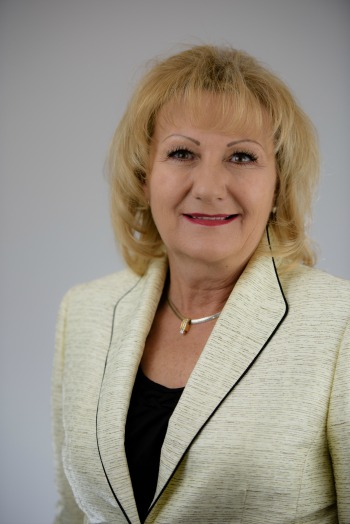 Deborah Bingham co-founded Blue Diamond Capital in 2007. Mrs. Bingham is the President and Chair of the charitable foundation (Marc C and Deborah H Bingham Foundation) that is funded through the efforts of Phone Directories Company (PDC) past success and Blue Diamond Capital current and future endeavors.
In addition to her work at the Foundation, Mrs. Bingham served on the Board of Trustees at Utah Valley University. Mrs. Bingham also served on the Utah Valley University Foundation board for nine years and served the last four as the Chair. During her tenure, Mrs. Bingham implemented enormous but critical change which resulted in significant progress during her four years of leadership. She led the foundation through significant fundraising efforts, including those for the state of the art science building which opened in 2012 and the Wee Care Center which was the first Utah Valley University building to be funded entirely through philanthropy.
Mrs. Bingham left a legacy of remarkable progress during her time as board chair; annual dollars raised more than doubled. The Presidents scholarship ball grew dramatically in both attendance and dollars raised, donors recognized in the president's circle of lifetime giving of $25,000 or more increased over twenty percent, the board developed a more robust and sophisticated investment policy, and implemented improved policies for gift acceptance, ethics and conflicts of interests.
Mrs. Bingham was the Vice President of Sales and Business Development for PDC. She helped develop a robust sales force with over 400 sales people located throughout Canada and the Unites States. Under her direction sales increased with the new programs and the strategic opening of new phone directories from 20 million in sales to over 75 million in sales. Mrs. Bingham provided support for the sale of the company's Canadian division in 2005 and for the sale of the majority of the company in 2007.
Prior to PDC Mrs. Bingham was employed at First Security Bank, a locally owned and operated bank, for about twenty years where she managed local branches and trained new Assistant Managers. Mrs. Bingham pioneered a new form of banking by setting up several grocery store branches of the bank. She was integral with training successful sales associates and bringing new loans and new deposit customers to the bank with this new way of thinking. She retired from banking in June of 1998 when First Security was acquired by Wells Fargo Bank.
Mrs. Bingham is a lifetime resident of Utah. She attended The University of Utah and The American Institute of Banking. Deborah loves the outdoors; she is an avid hunter and conservationist. She is the first woman in Utah to achieve the Grand Slam of Big Horn sheep and 42nd in the world which is a test in physical and mental ability.
---
Michael Bingham – Co Founder, Chief Investment Officer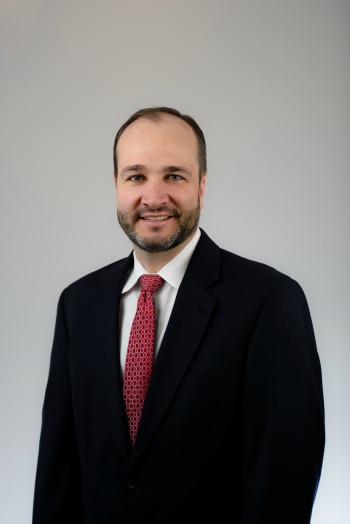 Michael Bingham co-founded Blue Diamond Capital in 2007. Mr. Bingham serves on the board of several for profit entities including Edge Homes, Emergency Essentials, PEG Development. Mr. Bingham is a Certified Public Accountant (CPA) with over twenty years of investment management, merger and acquisition, financing, operations management, investor relations, real estate development and corporate governance experience.
At Blue Diamond Capital, Mr. Bingham is intimately involved in managing multiple aspects of the portfolio companies including the acquisition, financing, equity raising, corporate strategy development and disposition. The portfolio includes assets in publicly traded securities, private equity and real estate investments.
Mr. Bingham brings vast experience to Blue Diamond Capital and has helped the company navigate and thrive through the tough economic environment during which Blue Diamond Capital was started. During Mr. Bingham's tenure, the equity of the company was tripled through profitability of the company's assets. Mr. Bingham has increased the sales and profitability of the company every year since the company's first full year in 2008. During his tenure, sales have increased 9500% from 2008 to 2015.
Prior to Blue Diamond Capital, Mr. Bingham was the Chief Financial Officer for Phone Directories Company (PDC). Mr. Bingham joined PDC in December 2003. During Mr. Bingham's tenure, PDC acquired several directory companies and more than doubled the company's revenues. In 2005, Mr. Bingham was responsible for the sale of the company's Canadian division and in 2007, he was responsible for the sale of the majority interest in the company.
Prior to PDC Mr. Bingham was part of the management team for Liberty Safe and Security Products, Inc and managed the financing and private equity relationships that made up the capital structure. Mr. Bingham was also an auditor with Ernst Young.
Mr. Bingham earned both a Bachelor's Degree and a Master's Degree from Brigham Young University's Marriott School of Management.
In addition to his involvement at Blue Diamond Capital, Mr. Bingham serves on the board of Utah State University Foundation Board. He was involved in Utah State University's fundraising campaign which raised over $500 million for the University.
Mr. Bingham enjoys spending time with his family. He also enjoys fishing in Alaska, traveling, wake boarding, and March Madness.
---
Craig Simpson - Vice President of Business Development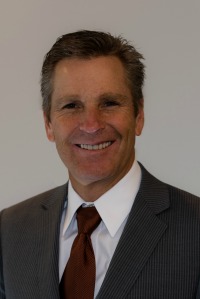 Craig Simpson has worked in the development and manufacturing of advanced composite structures for aerospace and other industries for over 35 years. As an innovative leader, Mr. Simpson holds several patents. His portfolio has multiple examples of small parts for large airplanes and large parts for small airplanes. He started developing his career at a very early age and has built several companies. He is a dynamic, innovative leader and is fully committed to the pursuit of excellence.
Mr. Simpson has taken the 'bottom-up', non-traditional path to industry leadership. He started in the industry at age 14 on the manufacturing floor and progressed his way up the corporate ladder through manufacturing engineering, project engineering, program management and ultimately to President and COO of Rocky Mountain Composites (RMC) and Spectrum Aeronautical. He is equally at home and respected on the shop floor as he is in leadership roles, working strategy development, execution, developing partnership, and managing complex relationships in the executive suite. Mr. Simpson began work at Fiber Technology Corporation (Fibertek), learning the basics of manufacturing and shop management while developing composite structures with industry composite pioneer Larry Ashton. He attended the Utah Technical College in pursuit of a Manufacturing Engineering degree and was recruited to join Atlantic Research Corporation in Gainesville Virginia as Composites Specialist with specific responsibilities to help grow a major missile defense manufacturing organization. He returned to Utah in the late 80's to join Winding Technologies Corporation (WindingTek,) where he further developed project management and project engineering skills while working on various projects including composite fuel tanks, C-17 troop door air deflector, commercial waste and water tanks, and National Aero Space Plane (NASP), bringing projects in on-time and on-budget. At WindingTek's successor company, Aerotrans, Mr. Simpson was an important team member in developing the company's technology which led to producing multi-million- dollar rail-car contracts. After putting together a transition team to spin-off various divisions of Aerotrans, Mr. Simpson and his longtime friend and mentor Larry Ashton and a group of select employees then formed Rocky Mountain Composites (RMC) specializing in the development of advanced composites aircraft structures. At RMC, Mr. Simpson led teams that partnered with Toyota, Honda, General Electric, Lockheed Martin, Boeing, Monogram Systems, and other industry leaders resulting in tremendous increases in RMC's shareholder value. He led the RMC team that packaged and presented RMC's capabilities to General Atomic-Aeronautical Systems (ASI), the leading developer, manufacturer, and operator of unmanned aerial vehicles for the US Military and its allies. At ASI, Mr. Simpson lead an independent site that has successfully developed a new wing for advanced aircraft as well as multiple other projects that have increased the value of ASI's products to its customers.
Mr. Simpson is a devoted family man, outdoorsman and has volunteered and served in many ecclesiastical positions. He is a longtime Boy Scouts volunteer/leader totally committed to developing boys into young men. There are many young men in the community who now enjoy the benefits of his leadership and example.
---
Brandon Ball - Chief Financial Officer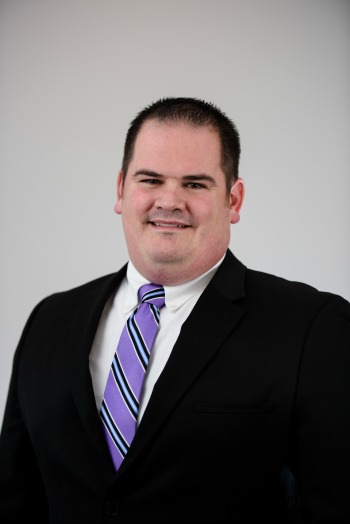 Brandon Ball joined Blue Diamond Capital in August of 2013. At Blue Diamond he has been responsible for improving the financial reporting framework, consolidated budgets and forecasts, and loan covenant reporting.
Prior to joining Blue Diamond Capital, Mr. Ball worked at Backcountry.com in Park City, Utah. While there he was part of the acquisition team for two acquisitions and was responsible for the consolidated financial reporting to parent company Liberty Media.
Mr. Ball started his career at KPMG in the Salt Lake City, Utah office. His primary clients included health care, banking, and government industries.
Mr. Ball earned both a Bachelor's Degree and a Master's Degree from Brigham Young University's Marriott School of Management. He is a Certified Public Accountant licensed in Utah.
Mr. Ball and his wife, Rachel, have four children: Cannon, Brooklyn, and twin boys Drew and Cash.
---
Michael McKay - Controller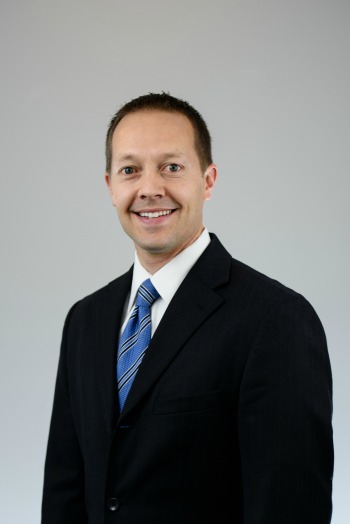 Michael McKay joined Blue Diamond Capital in April 2016. He prepares financial statements and leads the tax planning and compliance projects.
Prior to joining Blue Diamond Capital, Mr. McKay was North America Tax Manager of Orient Overseas Container Line (OOCL), one of the world's largest integrated international container transportation,logistics, and terminal companies. He handled all tax accounting, compliance, and transfer pricing matters for multiple entities in the United States, Canada, and Mexico.
Prior to joining OOCL, Mr. McKay was Manager at Van Komen Consulting, a local business advisory firm focused primarily on sales and use tax savings.
Prior to joining Van Komen Consulting, Mr. McKay was Corporate Tax Manager of First Solar, a global leader in photovoltaic (PV) solar energy solutions. He specialized in accounting for income taxes and the related SEC financial statement disclosures, as well as federal and state income tax compliance.
Mr. McKay began his career as an associate with Ernst & Young in the firm's Phoenix office. He holds a Bachelor's degree in accounting from Brigham Young University's Marriott School of Management and a Master's degree in accounting from the University of Utah's David Eccles School of Business. He is a certified public accountant licensed in Arizona.
Mr. McKay and his wife, Melanie, are parents of four children and together they enjoy the Utah outdoors.
---
Nancy Eakins - Staff Accountant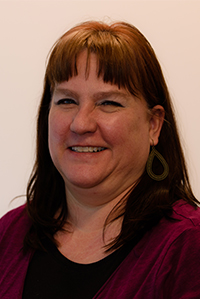 Nancy Eakins joined Blue Diamond Capital in November of 2016. Nancy is a recent graduate from the Woodbury School of Business at Utah Valley University where she received her Bachelors in Accounting and a Minor in Business Management.

Prior to Blue Diamond Nancy worked for a small Accounting Firm and KenCraft Candy as a staff accountant. She has been working in the field of Accounting for 10+years and loves every minute of it.

Nancy is a devoted mother of 3 children and loves spending time with them. When she is not on the "go" she enjoys reading, crafting, spending time with extended family, and learning new things. Nancy's favorite saying is "look for the rainbow" because no matter what happens in life there is always something good after the storm!
---
Wendy Manning - Assistant / Office Manager
Wendy Manning joined Blue Diamond Capital in September of 2016. She is responsible for supporting 3 to 4 senior level executives which includes keeping track of their calendars by scheduling and coordinating meeting with multiple investment partners, tracking expenses, booking travel, and a liaison for the daily operations of the office. Wendy helps research ideas and comes up with solutions.
Prior to Blue Diamond Capital, Wendy was the executive assistant to the CEO of a fulfillment company and assisted him with the set-up of a new company purchased in 2015 and also to five senior level executives before that from 2013 to 2015. She was in charge of running the office along with the VP of Operations, client engagement, executing contracts, employee relations, account payables and the booking of all company travel. She has extensive experience in organizing companies and the ability to multi task.
Personally, Wendy enjoys spending time with her family and loves decorating her home. She enjoys the changing seasons but loves fall the most. Her dream is to travel someday when her kids are all out on their own.
---
Nick Weaver- MBA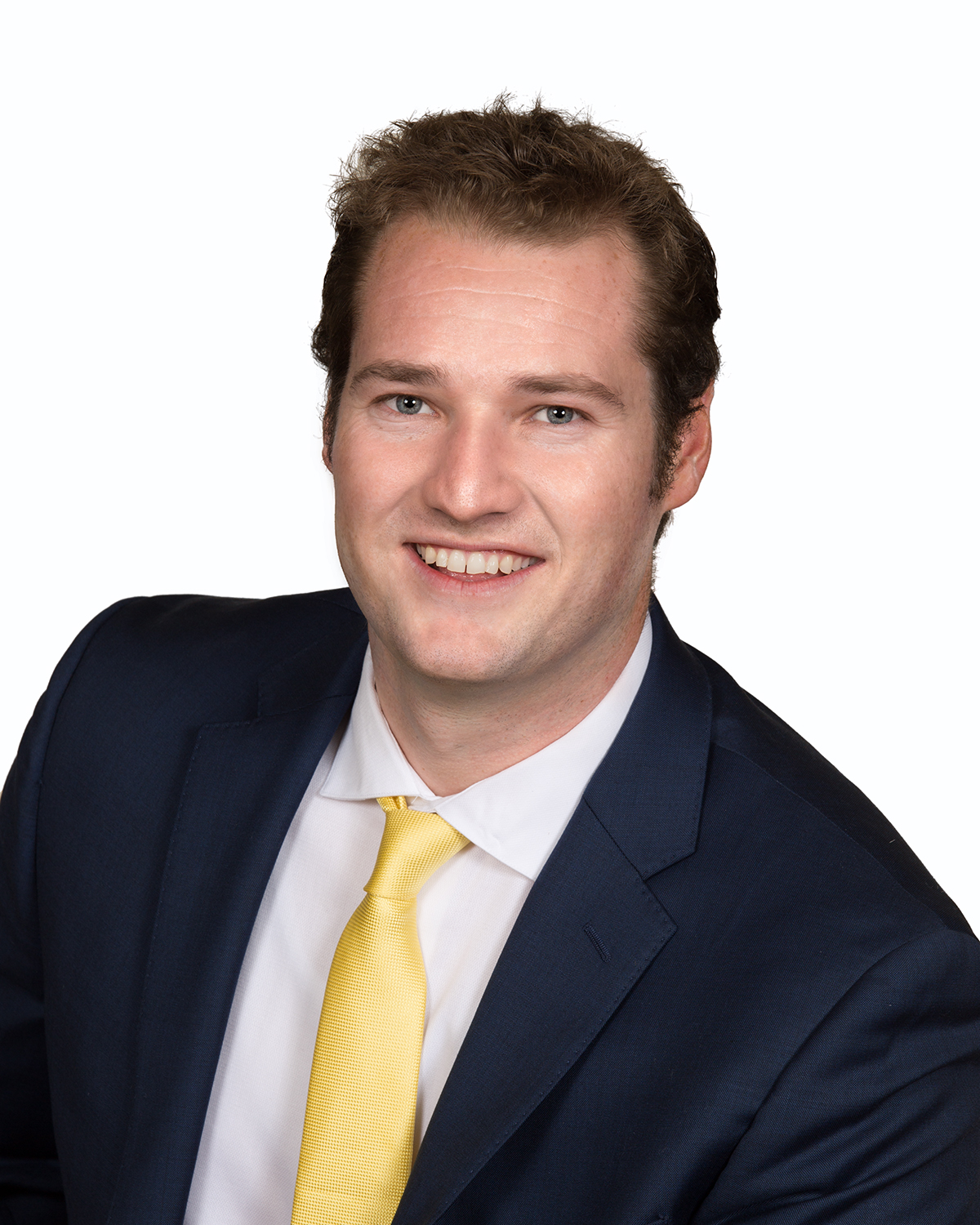 Joined Blue Diamond Capital in August of 2017, after completing a part time summer internship with the company. Nick received his Masters of Business Administration and his Bachelor's degree in Finance from Utah Valley University.
While a student, Nick developed a passion for investing and financial principals. During his time in school, he passed Level 1 of the Chartered Financial Analyst Exam. In addition to his participation in the CFA program, Nick lead a team to 2nd place in the statewide CFA Research Challenge, competing against many of the schools in Utah including Brigham Young University and the University of Utah.
Before starting his MBA Nick completed a full-time executive internship for one of Utahs biggest construction companies, Clyde Companies. During his time at Clyde Companies, he worked directly with the company's executive officers and aquisition team to complete two M&A transactions in the Boise, Idaho area totalling over $48 MIllion. Nick was also tasked to head up one of Clyde Companies charitable projects. This project required him to set up a fully functioning Bistro/Café at the Hobble Creek Canyon Golf Course. Everything from A-Z was charged to Nick's responsibility including: financial analysis, redevelopment, merchandising, pricing, etc. In addition to these tasks he performed regular financial analysis focused on the competitive position of Clyde Companies.
After working as an intern for Clyde Companies Nick was hired by Clyde Properties, the Real Estate Development subsidiary of Clyde Companies. While there he participated in the management of $15 Million in development assets while also evaluating incoming real estate development deals on a regular basis.